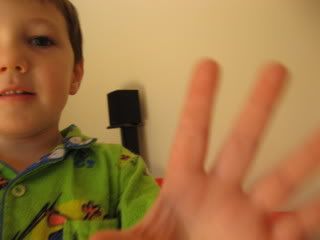 Step One:
Steal Mummy's camera two days prior and hide it from her until the time is right for picture taking unsupervised.
Step Two:
Wait until Daddy goes out and Mummy is resting to take some great random pics.
Step Three:
Make a mental note to learn how to turn off the flash. That way next time we steal the camera Mummy won't bust us by seeing the flash from her room.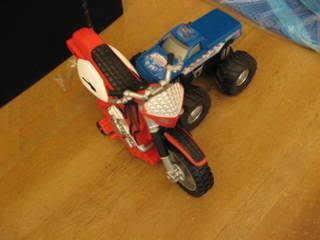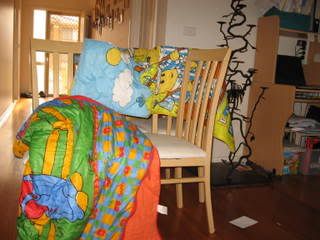 Step Four:
Unzip our sleeping bags into blankets. That way they make an excellent roof and walls for cubby houses. Then rearrange all the dining room furniture for said cubby house.
Step Five:
Be very, very proud of our achievement. Proud enough to ask Daddy to take pics of us.
Step Six:
Get someone to teach Daddy how to take photos without stuffing them up.
Step Seven:
Make homemade meatballs with Daddy.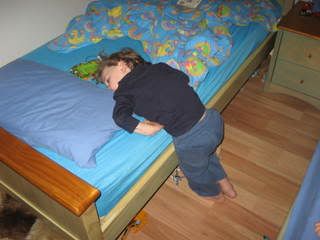 Step Eight:
After a full on day, fall asleep in the standing position.