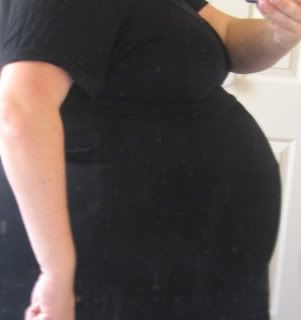 After my wishful thinking that last week would be my last belly shot, here in all it's glory is my 39 week belly shot. If you are wondering why it looks like it's really shrunk there is 2 reasons.
1. Little miss is fully engaged now and
2. I'm wearing my new funky abdominal support band.
Fingers crossed for me that this really is my last belly shot.