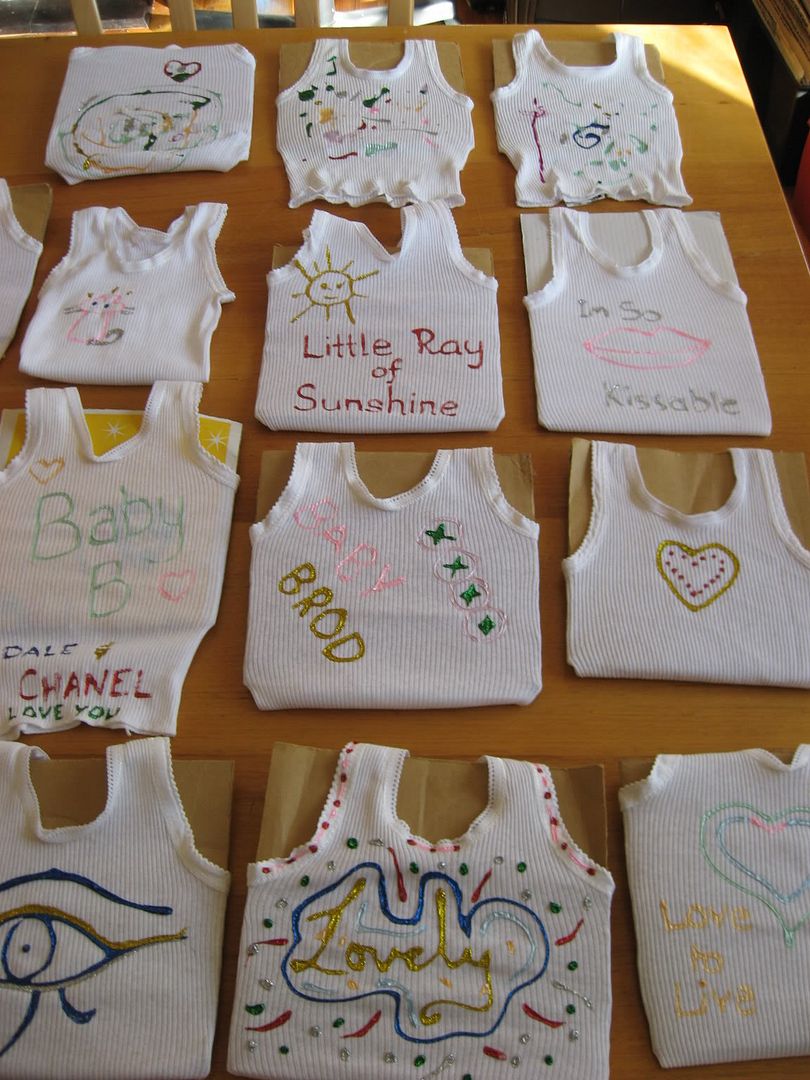 When is a shower not a shower? When you want to do something a little different.
Yesterday I had my baby shower (for want of a different word). I sent out my invitations letting people know that since this was my 3rd baby I didn't want presents, all I wanted was a great afternoon catching up with friends and family before this baby came along.
I'm not a fan of the traditional showers with all the baby games, so instead I did something a little different.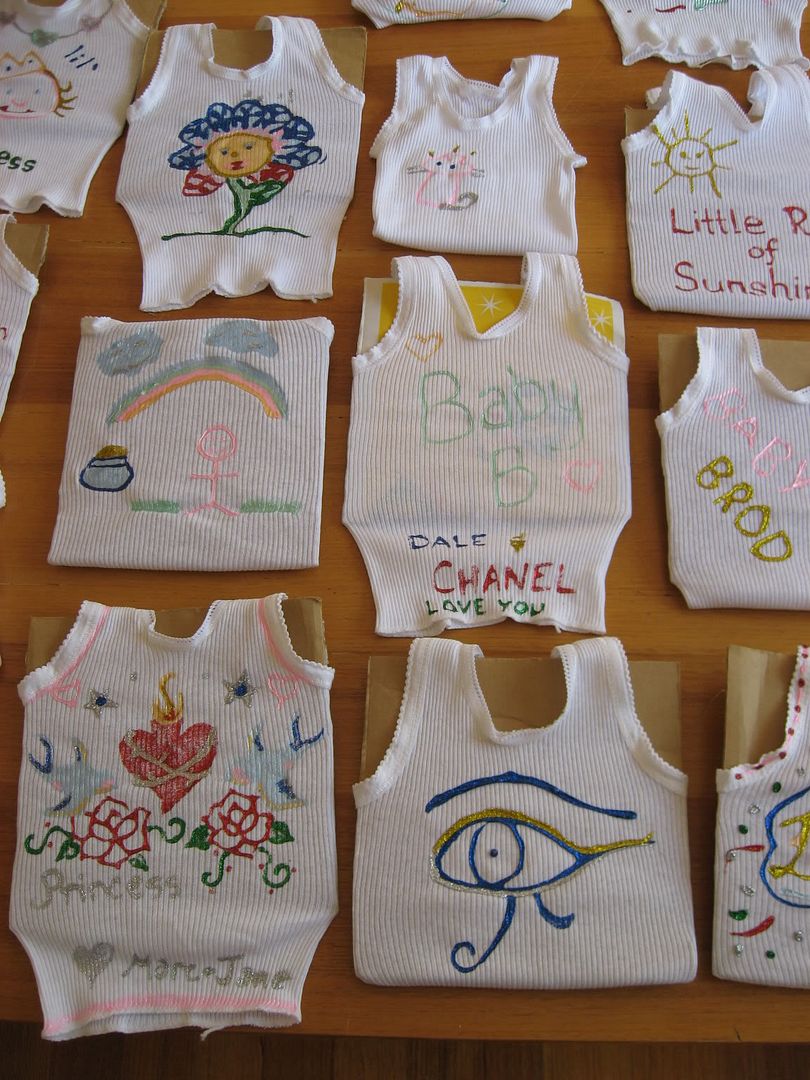 I organised a heap of fabric paints and I bought some white baby singlets in all different sizes and I got everyone to design a singlet for me. They all turned out fantastic. I really love them and I can't wait to use them.
The other thing I did was grab a box of newborn nappies and buy a box of different coloured Sharpie textas. I gave everyone 3 nappies and told them that they have to write a message on the nappies.
I've restrained myself and I didn't read them. I'm going to try to wait until the baby is born and I need to use them so it's more of a surprise. My best friend read most of them and she said that some are really funny. I can't wait to see them.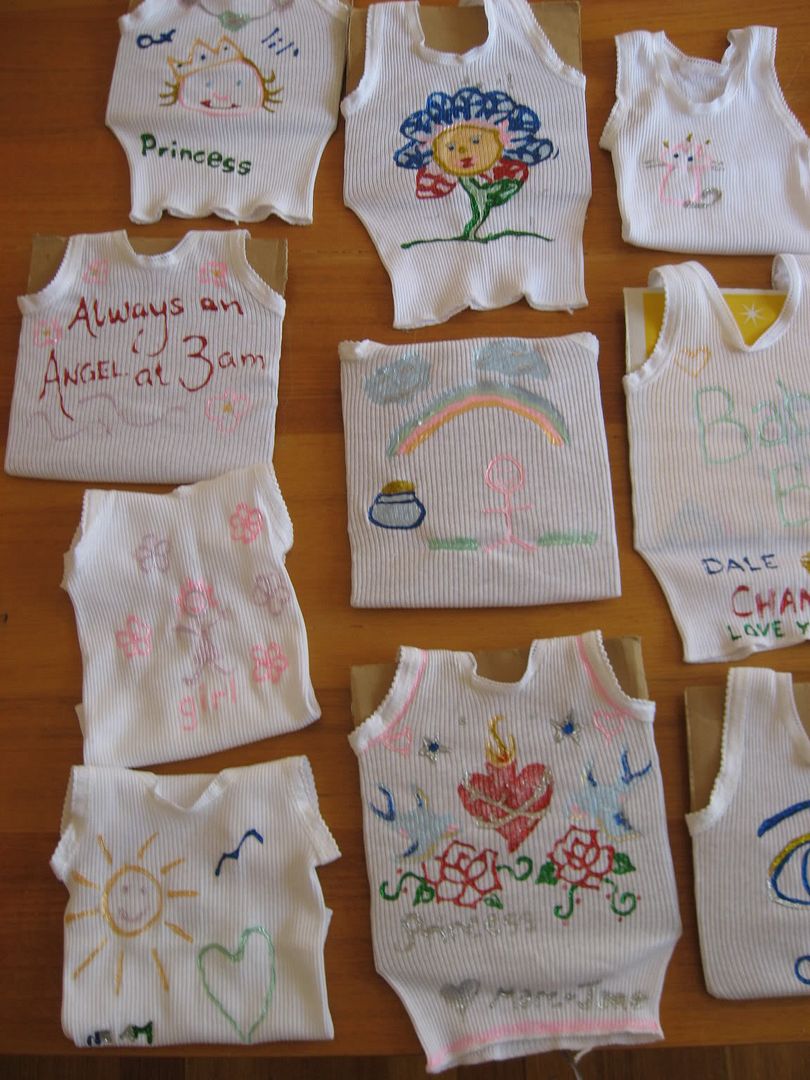 All in all the day was great, although I was exhausted by the end.
I do have a few special people that I need to thank though:
Number one being Brian for putting up with me during the lead up to this. The poor bloke has never done so much cleaning in his life
Number two being Sharn for arranging and organising not just my house, but organising me
Number three being Jacqui - well just for being Jacqui and helping me every step of they way.