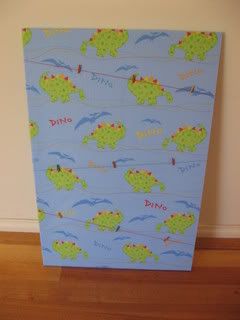 I actually spend a fair bit of time surfing the blogs of crafty people - drooling over their artfulness and admonishing myself for my severe lack of talent.
But today I had a burst of inspiration and let rip with what I'm calling an "Art Display Canvas".
Ok so admittedly only some material and staples and a little bit of talent - hell who am I kidding, my besties 12 y/o could probably make one just as good. But still - I'm proud.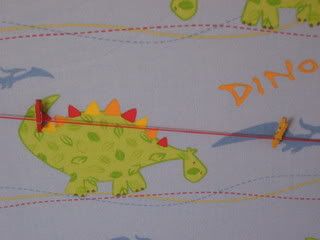 This is just a close up so you get the idea